Every day you don't share your narrative is a valuable missed opportunity.
Because the right one can build credibility, boost sales, and maximize industry recognition.
Does your narrative align with your vision, or is it a misrepresentation and obstacle to your success?
As a corporate leader, entrepreneur, business owner, or professional, ensuring your story accurately reflects your vision and aspirations is crucial.
Create a Strong Appeal to Your Brand
Creating a compelling brand story is crucial for any company, large or small. Crafting a brand story empowers you to shape how you present yourself and your company to the world.
Neglecting to create one, on the other hand, allows others to construct their version of your story, which may not align with your desired narrative. Taking ownership of your brand story is imperative to ensure that it is presented in the most favorable light, setting the tone for how your audience perceives your brand.
Crafting a brand narrative or story is crucial for any business that wants to thrive in today's competitive market.
By developing a clear brand narrative that resonates with your audience, you give people a reason to emotionally and financially invest in you and your company.
This is why having a powerful signature story is a must, whether you are a
It cultivates a closer connection with your audience or employees, strengthens feelings of trust and honesty, and closes the gap between how you see yourself and how others see you. It can directly affect your bottom line and significantly impact customer brand preference. In a time of crisis, it can be why you can survive and thrive.
Without a compelling narrative that engages your audience's heads and hearts, you risk being that blank spot in someone's mind—the company they can't recall, the person they don't think of for a recommendation. Whatever your vision is, being strategic about your brand story now means having a long-lasting positive impact in the future.
You may not be able to control many things in the world, but your image doesn't have to be one of them.
Due to this service's bespoke nature, we can offer it only to a limited number of individuals and companies at any time.
"We won two major industry awards due to Monica's exceptional communication and brand storytelling skills. This has allowed us to grow with 100% focus on our company mission of employee ownership and customer satisfaction."
President, Miklos Systems, Inc.
"Monica has the uncanny ability to develop your experiences into a powerful, compelling, and moving narrative. I used the story she created to receive multiple grants worth over $50,000 for my non-profit. She's a fantastic storyteller and brand strategist."
Historian, Activist, Artist, Author
"Monica helped me unleash my full potential. My story received worldwide coverage and was well received by leaders and CEOs, which led me to new business partnerships. I'm forever grateful to you for the impact you've had on me and my business."
President, United States Global Partnerships
"What a superb job of capturing my story. I am speechless!!! It's ultimate in creativity and execution. You are truly a creative genius. May God's blessings ever be on your vision and passion."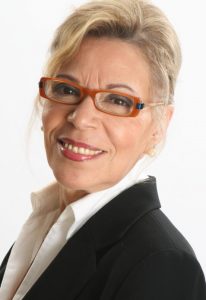 Dr. Emma Fraser-Pendleton
Speaker, Coach, Consultant
"You laid out my story in such a phenomenal way that it has played an essential role in great relationships I've built in the military. Over two years later, it's still having an amazing impact. I've received numerous requests for speaking engagements and I can only imagine how much more this will propel into something more powerful once I enter civilian life. Monica you are great at what you do, and I know all of your clients appreciate you - I certainly do!"