I transform entrepreneurs into brand icons -- from Best-Kept Secret to "Go-To" Expert.
For 20 years, I've helped success-focused individuals:
I am the founder of Washington DC's Atela Productions publishing, TV production, media coaching and training company.
I wrote the best selling book Welcome to the Top: Secrets to Success from Leading Entrepreneurs, and Start Your Business Right: A Comprehensive Guide to Entrepreneurship Success.
I've been featured in media such as ABC, NBC, Market Watch, CNBC, Forbes, USA Today, Bloomberg Businessweek, World News, India Times, Hungary News, Mompreneur, and Business Journal.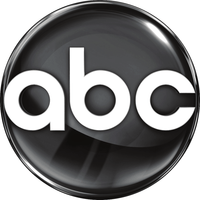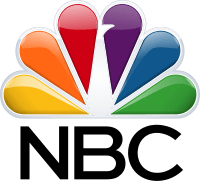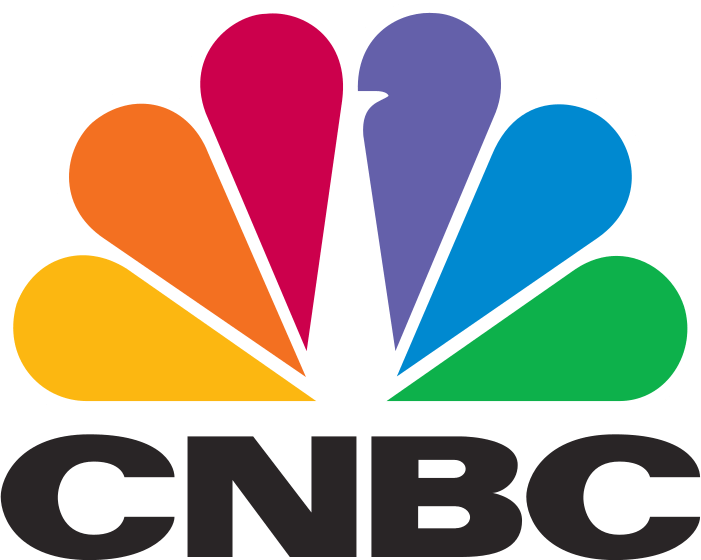 I've filled many roles in television, both in front of the camera and behind the scenes including: a director, narrator, and co-producer of live and recorded shows and projects. (Don't tell anyone, but I'm also pretty handy with the booking process, cameras, lights, and post-production too.)
I hosted and produced the award-winning "Extraordinary Everyday People" television show which reached over 5.5 million television viewers weekly.
On the Board of Directors of Arlington Independent Media, the Virginia non-profit and cable television station for two terms, I served as Vice President, Facilities Committee Chair, and on the Finance, Facilities, and Administrative committees.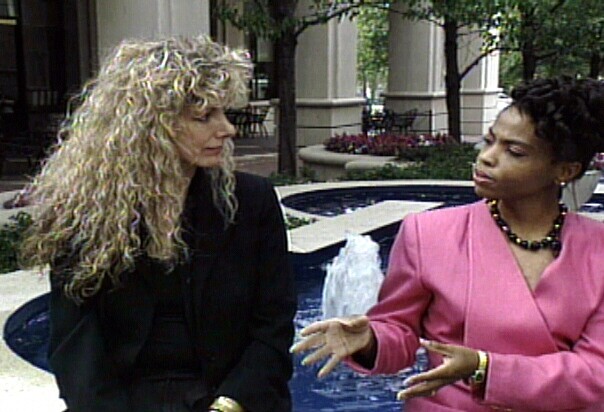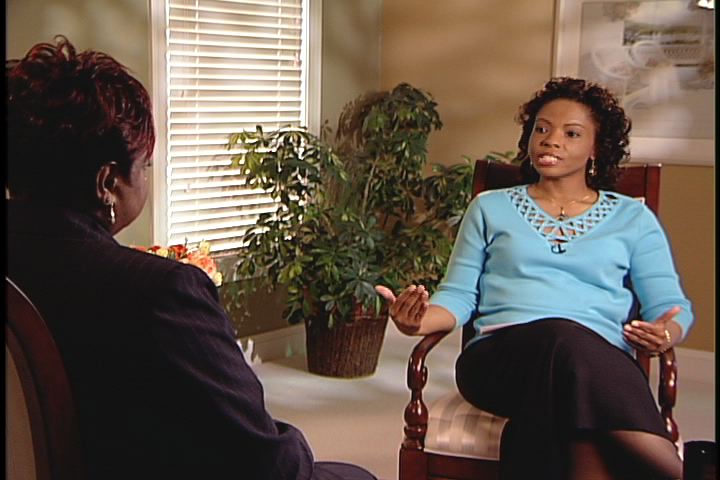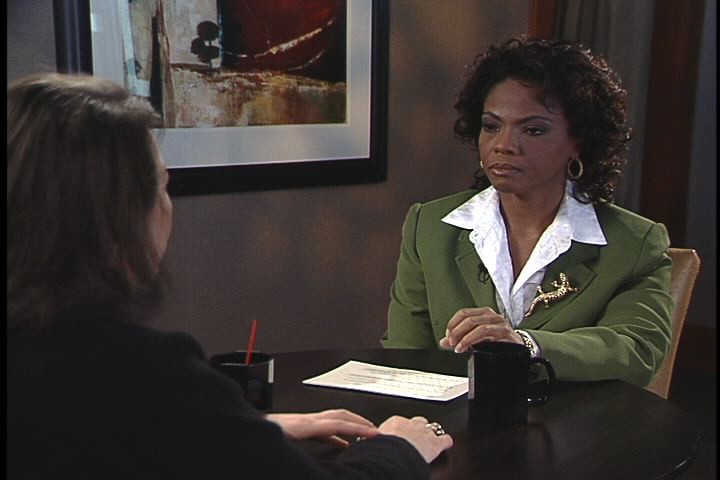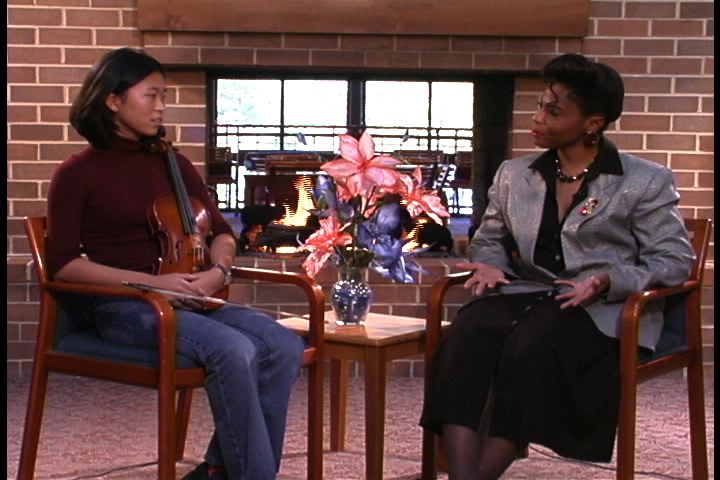 I'm founder and publisher of Exceptional People Magazine where celebrities, industry influencers, Fortune 500 CEOs, pro sports players and everyday entrepreneurs, share impactful messages from unique perspectives.
I've written striking interviews for Hollywood actors such as Barbara Niven, entertainment legend Della Reese, members of the Zig Ziglar family, New York Mayor David N. Dinkins, wealth guru Jeffrey Gitterman, and NFL superstar Michael Johnson and many other high profile individuals.
In every interview, I help my guest transform their lives into powerful, universal stories of inspiration for people from all walks of life.
The published stories of my guests have enabled them to attract extraordinary opportunities which have resulted in more exposure, business growth and lasting business partnerships.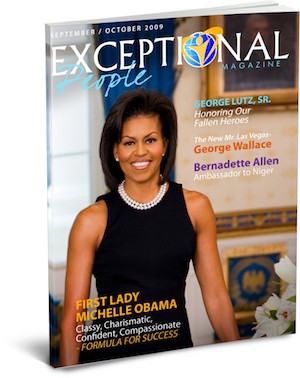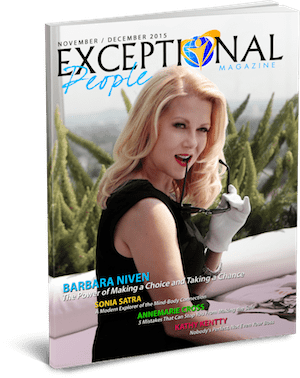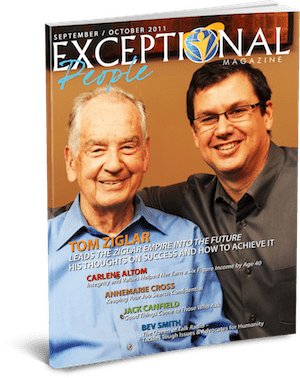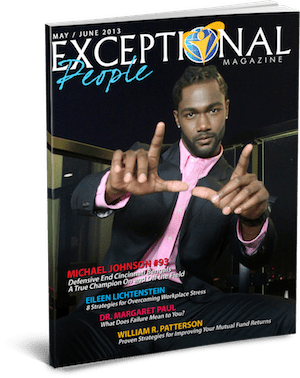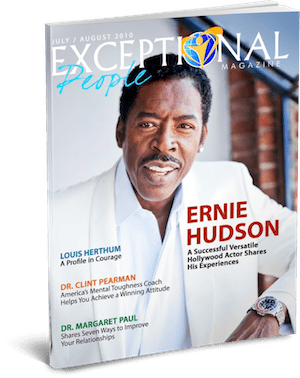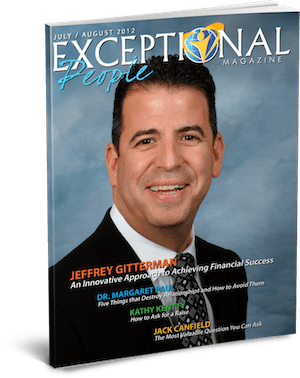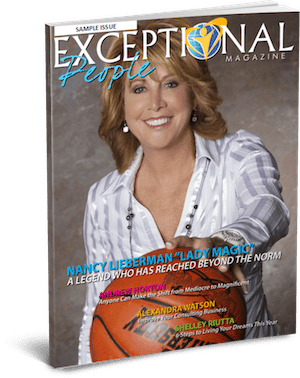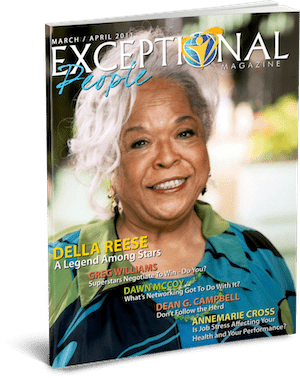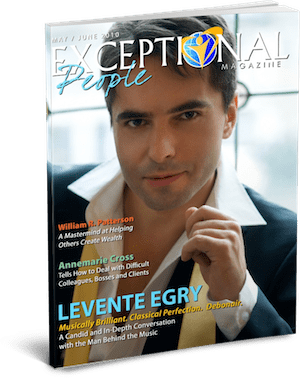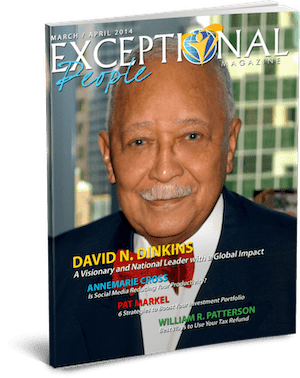 From "Best Kept" to "Go-To" Expert
I help entrepreneurs crack the code on how to publicize their brand and establish themselves as leading, credible authorities that win trust and draw in sales.
Past clients have been featured in nationally and internationally syndicated publications, podcasts, radio and TV shows including Fox Business News, Forbes, CNBC, and Entrepreneur.
Together, my clients and I convert coverage into more interviews, influencer relationships, and profits.
I believe that the plot of your life can change the world. That telling your story with integrity, passion, and truth allows others to glean snippets of wisdom and hope. That sharing your message effectively can transform others and compel them to see yours as the solution to their problem. That shining your own light can help make the dreams of others a reality.
My purpose is to promote better living through positive media exposure. I'm passionate about enriching the lives of people worldwide.
I work with successful entrepreneurs, authors, speakers, inventors and innovators, consultants, and business leaders and I also love supporting non-profits and humanitarians.
Your story and message can change lives for the better.
With your brilliance and my ingenuity, we may find a connection.
If you're dying to go from "Best-Kept Secret" to the "Go-To" expert, connect with influencers in your industry, and leverage media coverage to attract your best clients without hiring a PR firm, I'd love to hear about it. Let's see if there's a connection.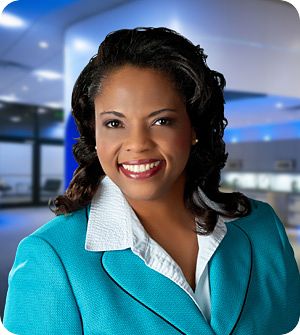 Schedule a 20-minute strategy call with me.
Exceptional is the quality of media coaching you get when you hire Monica Davis. I had the privilege of consulting with Coach Davis regarding on what I can do as a speaker, career coach and consultant to grow my media presence.
In our session, she provided a networking strategy, identified key social media deliverables; helped me to understand what is newsworthy and how I can position myself to get noticed and so much more.
"Out of all these events and keynotes and just so many things I've done, I can't believe I've missed countless opportunities to get media exposure."
As Coach Davis would say, "Why reinvent the wheel when you can learn from the best?" Without any hesitation, I recommend you hire Coach Monica Davis and I hope to see you across that interview table.
Whoa. That was a powerful 97 minutes and 17 seconds.
I'm blown away. I need to shift the way I think."
Natascha F. Saunders
Career Coach
Monica is a seasoned media expert and coach who uniquely understand how to help business owners leverage the power of video and the media to achieve increased credibility, brand awareness, more clients and influence. With her media knowledge and expertise, Monica helped our national conference reach thousands of potential participants through a series of video interviews, which helped us reach sell-out status. I highly recommend Monica as your source for achieving business growth through effective media strategies.
Dr. George C. Fraser,
Founder, PowerNetworking Conference
I highly recommend Monica Davis' Media Superstar course and her Media Superstar Coaching program. In addition to benefiting greatly from the content of Monica's course, she's worked with me one-on-one. She helped me make the right decisions not only about getting publicity but about my business. Each time we talked I got actionable points for making a shift in my ability to not only get more media attention but to present my story more powerfully.  
I was able to book two interviews within the first couple of weeks.  One of those interviews included a top radio show host and Fox Business News Gender Expert.  The training you receive through Monica's course is well worth the investment.
If you're ready to grow your business, credibility and authority using effective media tactics, I highly recommend her Media Superstar course. If you need more attention like I did, I suggest you take Monica's Media Coaching program as well. She takes the time to understand your business and helps you focus your publicity efforts directly where it will have the most impact.
Monica also has extensive knowledge of other forms of media including book publishing.  She's provided exceptional advice to me in publishing my books and as a result, I've had an Amazon bestseller.
In three words…Go for it!
Jo Condrill, President, GoalMinds, Inc.
Monica, I cannot thank you enough for the amazing piece you all did on my behalf in Exceptional People Magazine. Not only was it outstanding, but the feedback you provided after my recent radio interview was invaluable. You brought to my attention, things that I hadn't thought about and were not aware even of. Having you critique my interview and provide constructive feedback has taken my speaking abilities to extraordinary levels.
You are an expert at advising anyone on how to market themselves whether it is verbally, in writing or over the web. I can never thank you enough for your review of my website and the priceless feedback you gave on how to make it attractive to the media. As a result of your review, I will be revamping my website to ensure I capture the most from my media piece.
Thanks for being such a credible resource. I would recommend that anyone who wants to enhance their brand look to you for brand management.
Bravo!!
Scharrell Talley Jackson
Partner & Chief Operations and Financial Officer of Squar Milner
Founder, Leadership in Heels
With my sincere admiration and respect I, Mike Farhat THANK YOU ....Wow! It was the best interview I've ever done. Monica, you are truly an exceptional person who is helping people discover and unleash their full potential.
My story was well received by leaders and CEOs around the world. You helped me leverage my story to get worldwide coverage which lead me to discover and establish new partnerships worth millions of dollars. I'm forever grateful to you for the impact you've had on me and my business. You are the best in my eyes.
The Honorable Mike Farhat
"There's a real advantage to working with Monica because she knows media from both sides; one side as a producer, host and publisher and the other side as a source and subject matter expert. Monica knows how to position your message in a way that it can be heard. And at the same time, she can show you how to monetize your message which is something that few to no publicists do. I encourage you to use Monica's Media Superstar course and coaching program to accelerate your business growth and income"
I've been through every lesson in her course multiple times and it is one of, if not the most comprehensive media courses I've ever seen. Using the strategies that she shared I've been able to get featured in Forbes, Black Enterprise, CBS Radio, Business Journal, and news outlets across the country.
I've done a lot of interviews but I've learn quite a lot throughout the course, that has really put my media strategy on steroids.
If you are a coach or consultant, getting this course is really a no-brainer. These are strategies you really need to know if you are serious about your career; if you're an author or speaker; if you're a coach, consultant or any entrepreneur or business owner that wants more exposure for their business, product or their service. This course is just truly amazing. So, thank you, Monica for putting it together. It's just unbelievable.
William R Patterson
CEO, The Baron Solution Group
Monica, this was the best interview I've ever done!! I can never thank you enough for such an extraordinary piece. You are an amazing journalist. I found myself getting motivated all over again. You are a blessing.
Tony Little
America's Personal Trainer
Wow!  This is fantastic!  Thank you so much for making us look so good.  The interview you did with me was amazing. 
Tom Ziglar, President
Zig Ziglar Corporation
Monica,
I'm moved to tears... you did such an extraordinary job with my story. Wow! 
Shawne Duperon
6-Time EMMY® Winning communications Keynote speaker 
Media Coach & Trainer
I am speechless. This is an exceptional interview. This just shows what an 'exceptional person' you are as well. My client, Will Overstreet will definitely have to frame it. Looking forward to sharing it social media too.
Ana Tackett
TFPR Marketing & Image Management
The interviews you did with our clients are fantastic!!! I know they'll be as thrilled as I am about them. Thanks again for your tremendous coverage and most of all, your kindness. I wanted to let you know that my client Tony Little was beyond thrilled with the interview. I found myself learning things about Tony I never knew. What fantastic work!
Elliott Chang
SSA Public Relations
Thank you for the AMAZING interview you did with my client, NFL Pro Michael Johnson -- MJ.  We absolutely love it! Keep up the great work.
Treavion Davenport, CEO/Sr. Publicist
Trea Day Management & Publicity