Monica Davis Bio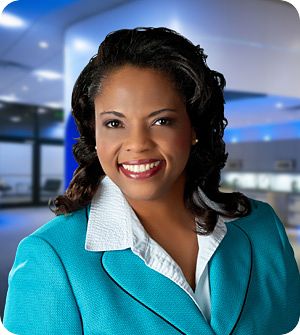 Monica Davis is a dynamic and leading media coach, trainer and speaker. Davis is also a Forbes contributor and a member of the Forbes Coaches Council. She has built an extraordinary network of influential people and resources which she leverages to serve her clients and customers. Through powerful media strategies and business advice she is helping entrepreneurs, authors, speakers and others transform their lives and businesses.
She has developed and delivered powerful professional and personal development tools, resources and information to people around the world, inspiring them to find their greatest value and use it to change their lives and the lives of others.
Davis is the President of Atela Productions, Inc. which publishes Exceptional People Magazine, the world's number one authority on exceptional people that provides self-improvement and professional development advice and resources to thousands of readers around the world.
As the publisher of Exceptional People Magazine since 2006, Davis has interviewed hundreds of extraordinary and influential people around the world including Fortune 500 CEOs, political leaders, celebrities and sports icons, innovators, thriving entrepreneurs, small business owners and humanitarians. Her work is highly respected by industry leaders and organizations globally.
Davis is also an Amazon #1 bestselling author. She is the author of Welcome to the Top, a powerful learning tool for entrepreneurs to gain success secrets from top CEOs and business leaders; and Start Your Business Right, a comprehensive guide for starting and growing a business.
From a foundation of over two decades, and as a respected leader serving organizations to include the Department of State, the YWCA and Dress for Success, Monica brings her unique insights to entrepreneurs and small business owners, empowering them to leap forward into unlimited success and discover unlimited potential. As a leading media expert, Monica has over 18 years experience in the media industry.
She is an award-winning television producer and host of Extraordinary Everyday People which reached over 5.5 million people in the Washington, D.C. metro area for six years.
Davis' passion for serving and uplifting others is evident through her dedication and recognition of others who have made extraordinary contributions to the world. She has promoted over 100 humanitarians and non-profit organizations globally.
Clients Who Benefit From Working with Monica
Authors and speakers who want to become recognized as experts and increase speaking engagement opportunities.
Individuals who want to write and publish a book, gain media exposure and increase their income.
Non-profits leaders who want to receive media attention for their cause and fundraising events.
Business owners who want to enhance their credibility, increase sales and quickly become recognized as an expert or authority in their niche.
Entrepreneurs who want to strengthen and grow their brands by developing a television or radio show, or publishing a magazine.