Website Branding Tip – To Increase Media Interview Success – Ep #5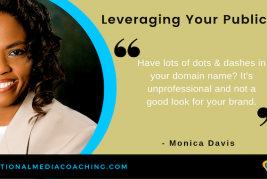 Are you undermining your ability to be found online? Your website is a core branding element for your online identity. Make sure your audience can easily find you. If you don't make it easy for people to contact you, that's potential business you've lost.
Contact us to learn more on how to present your business online so that it is attractive to the media and your prospects.