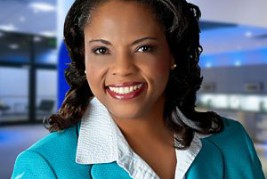 Hey! It's Monica here. I hope you are having a fantastic day.
It's funny how a small thing can change your life.  The turning point for me was an interview I did for a local talk show many years ago. That interview transformed my business.
You see, at the time I had no idea about marketing, let alone publicity and I had no idea where my next sale was going to come from. All I knew was that I had to drum up publicity any way I could, as cheaply as possible.
Getting an interview regardless of how small it was, seemed like a way to get my message out. I still remember it like it was yesterday.  There I was, in a little studio, being interviewed about my first book.
Over 20 years ago I had the rare chance to sit in the television studio while waiting to be interviewed for a show and that's when the light came on; literally.
As I was watching the lighting crew re-position the lights for the show, an idea struck me. I said to myself, "I can do this." I can fulfill my dreams of inspiring others and shining the light on the accomplishments of others through my own TV show. Inspiring and helping others succeed had been a vision of mine since I was 5 years old.
I never dreamed that a few interviews early on in my career would lead me to work in the media industry for over two decades. It was just something that happened in an unexpected way. I followed through on my dreams to change people lives.
When I became an author for the first time back then it was not my intent to become a media expert — to produce and host an award-winning television show, publish a global magazine, become a best-selling author, assist others with producing their shows, and help others get publicity using exceptional media strategies. But that's what happened and it's been an amazing journey.
I'm living proof that if you have a dream and the passion to see it through and you take action on it, great things will happen. It wasn't easy by any means but it was well worth the work and effort I put into developing my media skills and career. I started by doing interviews with local media outlets and worked my way up from there. It gave me the chance to improve my interviewing skills while also gaining valuable media coverage.
I can honestly say that I am a product of my own hard work. In my 20+ years of experience, I've helped hundreds of entrepreneurs and professionals share their life experiences with the masses on television through my award-winning show and through my global magazine. My work as a media coach and trainer has enabled them to gain local and national media attention for themselves and turn it into profits.
I look forward to learning about your amazing story.
Click here to fill out a one-minute form and share a little information about you and your business. Can't wait to connect.
With every wish for great achievements.
About Monica Davis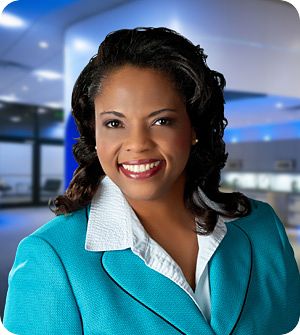 Monica Davis is a recognized media strategist and storyteller who is committed to assisting entrepreneurs and companies with elevating their brands to the next level. As the President of Atela Productions, she coaches, trains and educates CEOs, entrepreneurs, and professionals on subjects including obtaining relevant media exposure, effective communication strategies, excellent interviewing techniques, converting publicity into profits and developing impactful brand narratives that resonate with their market. Monica is also an award-winning talk show host and producer, a bestselling business author, and the founder and publisher of Exceptional People Magazine. Atela Productions is the recipient of five 2019 International Gold Hermes Awards. Sponsored by the Association of Marketing and Communications Professionals, the awards honor the best of the best who conceive, design and implement innovative ways to brand, market and communicate.