Proven and Effective Strategies for Book Publishing Success
Discover Amazing Ways To Sell More Books!
---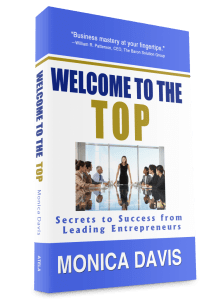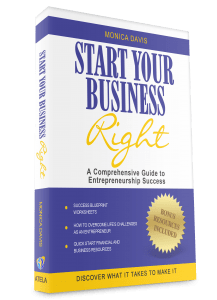 It used to be every author's dream to have their book become a global hit.
But in today's day and age, you don't have to be an author to write a bestseller.
In fact, celebrities, TV stars, entrepreneurs and anyone with an interesting story can now publish their own book quicker, cheaper and easier than ever before.
That's exactly what I did.
I've written and sold two business books, Start Your Business Right and Welcome To The Top, and in the process became a #1 Amazon bestseller within a few weeks of publishing my book.
I can't emphasize enough what a huge impact that's had on my business.
The credibility that comes with being a published author elevates you to the top 1% of your peers.
There's prestige and kudos that comes with it.
It's a door opener.
People come to you for advice.
People ask you to speak at events.
It enables you to charge premium prices.
In fact, more than anything, it helps to establish you as an authority or an expert in your field.
A few years ago, launching a book required a publishing house, a literary agent and PR firm as well.
It used to take years of back and forth, sending out manuscripts and being rejected, before you may or may not finally get noticed.
The publishing house route was, and still is, a lottery.
JK Rowling, famous for writing the global phenomenon Harry Potter, only received her lucky break after twelve rejections. Even then, she was given her chance not because the publishers spotted talent, but only because an editor's daughter demanded to finish reading the book.
But the power dynamic has shifted, and that's opened the door of opportunity to savvy entrepreneurs and coaches like you and me.
Monica Davis

Member, Forbes Coaches Council

Are you ready to start your non-fiction book? I'll show how to write, publish and market your book, gain media exposure and become a subject matter an expert.
Anyone can now self-publish, and with the right infrastructure, planning and guidance, they can become a bestseller too.
Do you have an idea for a book that your peers or your audience absolutely must read?
Do you have industry related knowledge that will establish you as a thought leader or a trailblazer in your sector?
Perhaps you've already written a nonfiction book that you know will be a success, if only you could find someone who's willing to publish it.
Maybe you're in need of guidance to complete your book and make it the bestseller it was meant to be?
And I bet the idea of marketing and promoting your book fills you with dread and leaves you bleary eyed wondering where exactly to start, right?
You need professional advice.
You need help from an experienced self-published author who's been there, done that, and knows the rules to the game.
If you're reading this, I congratulate you – you're already on the right track.
Just by being on this page you're doing what the vast majority of people don't – you're planning for success rather than jumping in headfirst, hoping things will work themselves out. Don't make that mistake. Don't fall for the "build it and they will come" trap. That's a surefire way to failure.
I'd like to help you.
Here's how my Book Publishing and Marketing Coaching can help:
Monica is a seasoned media expert and coach who uniquely understand how to help business owners leverage the power of the media to achieve increased credibility, brand awareness, more clients and influence. I highly recommend Monica as your source for achieving business growth through effective media strategies.
Dr. George C. Fraser
Founder, PowerNetworking Conference
I'll share everything you need to know about the self-publishing industry and how to utilize this to your benefit.
You'll discover how to write a marketable non-fiction book in an area that you have extensive knowledge or expertise in.
I'll show you how to approach every stage of the process, from inception, to publication and distribution. This includes the often overlooked art of how to create an effective cover, and craft a killer title!
I'll decode the mystery surrounding how to effectively market and promote your book in a way that actually makes sales.
I'll share my know-how on how to use your book to establish your expert status; this means you'll be able to get speaking engagements, media interviews and of course opportunities to make more money!
You'll learn the key phases of book development, which will be instrumental to your success.
I'll lift the lid on the unique and super-powerful marketing techniques that I personally used to elevate my book to bestseller status!
Share your knowledge in a professional and well-designed book.
Promote your business, enhance your career, get speaking engagements,
create expert status, get media interviews and develop relationships with key
people who can help you capitalize on other opportunities.
My Book Publishing and Marketing Coaching Program is designed to help individuals from all walks of life with an interest in publishing their own book to make a greater impact on society. I help my clients to redefine the way that they look at the publishing world, and how they view writing a book. My role as coach is to empower you and show you the steps I took when writing my books so that you can replicate my success too.
When we begin working together you'll realize that my goal isn't financial; instead, I want to help every one of my clients realize their true potential. Penning a non-fiction book can be just what you need to get your name out there, and it's for this very reason that I limit the number of people I coach to only a select few clients at any one time.
Monica's exceptional consulting and coaching facilitated a major breakthrough for me personally and professionally. She helped me write and publish my first eBook and develop speaking materials. Additionally, Monica helped me identify unforeseen challenges in my business and provided just the right solutions to minimize future problems and in the process, saved me over $25,000.00 in my business.
Christopher Powell
President, Math Tutoring Experts
Do you fit the bill?
Do you need help with any of the following?
Defining your mission, your purpose, and the message you want your book to portray
Organizing your thoughts and writing or rewriting your content
Determining the most appropriate method for publication and distribution
Developing a high converting multimedia promotion campaign
What are you waiting for?
Get in touch today. Let's arrange a time to have a free introductory call.
If we're a good fit, I'd like to help you establish yourself as a thought leader and a subject matter expert in your field!