Proven Media Strategies and Building Credibility
Building and sustaining a brand, an image, or even just relationships requires you to create trust and credibility—both of which can be found by leveraging the right media opportunities.
And whether you're leading a startup, an experienced entrepreneur, a public speaker, a personal trainer, or an up-and-coming business coach, you need a smart, effective strategy that propels you to the top.
Media Mastery Coaching is a smart, well-designed program to help you engage potential customers, clients, and investors while helping you establish yourself or your brand as a leading, credible authority they can rely on.
Imagine propelling your brand image forward by:
Real Experience, Real Direction
Founded by Monica Davis, a top media expert who has spent 20 years as a television producer, host, and journalist, Media Mastery Coaching is designed to help businesses climb out of obscurity and into the spotlight with actionable direction that works.
In fact, you'll be able to go from total unknown to industry expert, reaching the "well-known" people operating in your field and compelling them to want to do business with you, listen to what you have to say, and pay attention to your goals.
And all without hiring a public relations firm!
This in-depth program will unlock the secrets to becoming a credible influencer by leveraging the secret PR techniques only known by today's top professionals.
It Starts with Accountability
The biggest reason why Media Mastery Coaching is successful is because your coach is both your accountability partner and mentor. We want to help you overcome your current challenges and then build you up quickly, creating public awareness that people can't stop talking about.
This easy-to-follow, step-by-step system helps you find success by teaching you how to:
Long-Term Strategy Sessions
It's vital that you approach Media Mastery Coaching with an open mind and a will to succeed, because we're not looking to help you achieve flash-in-the-pan success—we're in it for long term success.
This program is for those who want to work diligently, creating intensive strategies and plans that save you time, money, and frustration while helping you gain better control over your publicity; teaching opportunities that help you:
All-Encompassing Coaching Program
Taking You From "Best Kept Secret" to "Go-To" Expert
Media Mastery Coaching is for speakers, coaches, consultants, subject matter experts and entrepreneurs, and people who understand the value of building a strong, customer-facing brand. That's why it is backed by all the information, tools, tricks, tips, and strategies that you need to take your brand to the top—and with far less stress and effort.
This program also includes:
These scheduled sessions are designed to help you better define your "why for seeking publicity, and then pair that with public relations that sets you apart from your competition.
You'll be able to craft and share compelling story ideas the media wants to hear, leverage them and take advantage of PR and other opportunities, establish a strong reputation and brand, and continually build on those efforts.
Start today and you'll also learn how to:
We're committed to your success and helping you achieve extraordinary outcomes. Now's the time to take your brand, your reputation and your income to the next level. Start today and incorporate time-tested and proven PR principles and secrets into your business!
"My success rate has been excellent. What I received well exceeded my investment and expectations. Monica answered questions I didn't even know I had."
Dr. Laureen Wishom
Business and Career Strategist
"There's a real advantage to working with Monica because she knows media from both sides; one side as a producer, host and publisher and the other side as a source and subject matter expert. Monica knows how to position your message in a way that it can be heard. And at the same time, she can show you how to monetize your message which is something that few to no publicists do. Monica's media coaching program goes far beyond what you would get at a traditional publicist or PR firm. If you are serious about growing your business and income and you would like to use media to accelerate that process, I encourage you to use Monica's Media Mastery and Media Mogul coaching programs."
William R. Patterson
CEO, The Baron Solution Group
"I highly recommend Monica Davis' Media Mastery Coaching program. She's worked with me one-on-one and helped me make the right decisions not only about getting publicity but about my business. Each time we talk I get actionable points for making a shift in my ability to not only get more media attention but to present my story more powerfully."
Jo Condrill
President, GoalMinds, Inc.
Professional Media Coach and Interviewer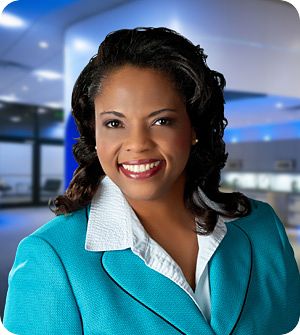 Considered a master interviewer, Monica Davis is an award-winning TV show host and magazine publisher who has interviewed A-List celebrities, political figures, athletes, Fortune 500 CEOs, major non-profit leaders, and extraordinary entrepreneurs, and today's top business owners. She is an expert media coach and trainer who is helping entrepreneurs, authors, speakers and others transform their lives and businesses using powerful media strategies and principles.