Secrets of a Successful Magazine Publishing Enterprise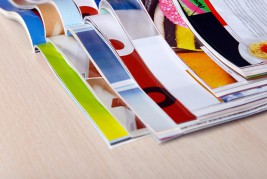 Magazine publishing is an explosively thriving industry. There are shelves and shelves of magazines in supermarkets, convenience stores, and bookshops. Between tabloid, fashion and specialty magazines, there is no doubt that magazines are a growing market. You may be surprised to know that pretty much any subject, from science to arts to various sports, has a magazine dedicated to it. There are even specialty magazines for collectors of almost every interest – from coins to dolls to antiques – with more readers than you might expect. However, quite shockingly, these niche magazines are pulling in major profits. This might be because of the small size of their market that makes it easier to target and connect with.
Magazines that serve specialized niches have a more personal connection with their readership, so they can ask them directly what articles they would like to see. The community is not a very large one, so one way or another, everyone knows everyone.
But marketing by itself is not enough to make a magazine successful. If you want to keep your head above water in the dog-eat-dog magazine publishing environment, you have to have compelling content, first-class writers and an appealing layout. Let's look at each of these three in turn and see how they relate to the selling point of a magazine.
First: Content
This is the core element of making a magazine. If your magazine isn't chock-full of compelling articles, why would writers want to purchase it? Keep in mind that they will be shelling out money, so they have to be convinced that the magazine is worth the investment. If you want compelling content, you need to come up with storylines that readers will find interesting. Research this directly by asking readers about their favorite reading matter. Include a place in your magazine for comments and suggestions, and prospect for input in places where your target reader is likely to be found. Find out what they think. The ideas that they provide you will shock you.
Not only do you want to publish interesting feature stories, but you want the text to be clean. In other words, the text is error-free and has already gone through a few edits.
Second: Writers
For spellbinding content, you not only need interesting subjects but writers who can do them justice. Good writers are not simply those who do well with grammar and spelling, but also those who can relate information in a manner that grabs the reader's interest and is easy to read.
However, locating good writers is a difficult task. If you have already been in the industry, you have a head start in finding them. But if you don't know where to look for writers, start by posting on websites for writers. People who frequent the sites may see your post and apply or recommend others they know are good.
Third: Layout
Articles aren't the only reason people read a magazine. Often times, people are simply not reading the articles anymore. They sometimes simply glance at the photos. People are now more visual in their approach. It's the same when it comes to reading. To catch people's interest, use pictures that draw the reader's attention. Take a careful look at some of the best-selling magazines, and notice their layouts and artwork. After all, doing a layout is its own art. Layouts frequently enhance the magazine articles.
The prosperity of your magazine hinges on these 3 factors.
Want to learn more about publishing a magazine? Contact Monica today!
[sc name="Monica Magazine Bio"]