Manage and Protect Your Online Reputation
Perception is Key to Long-Term Success
Long before a person ever gets in the car to visit your store or makes a purchase from your up-and-coming website, they quickly do a search to see what other people have to say about you. And if what they find paints you in a bad light, it can cost you customers, partnerships, and thousands of dollars in lost revenue.
Unfortunately, most businesses and brand owners don't know what is being said about them online—and for those that do, don't know how to take action when their image is being damaged.
Establishing Credibility, Trust, and Reliability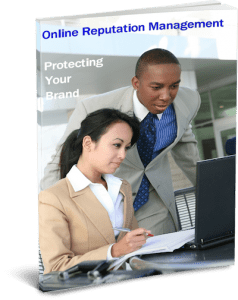 While most startups, entrepreneurs, and small business owners understand the ins-and-outs of selling online, fewer know what to do when someone is making it hard for people to trust them.
Online Reputation Management: Protecting Your Brand is an engaging and actionable guide to help you protect and manage your online reputation, so you can be taken more seriously online, offline, and in person.
We'll teach you the most valuable ways to avoid potential pitfalls, how to respond to negative events, and even how to turn it all around, including:
And for a LIMITED TIME, we're marking down the entire product from the standard price of $77 to just $47!
Don't Let Your Reputation Be Destroyed
You might not think that the one person that left you a scathing review on Yelp matters much, but even a single negative experience could turn off a multitude of potential customers from reaching out to your business.
And be it a 1-Star on Facebook or some bad retweets on Twitter, every time someone mentions you or your brand, you need to have a plan to make it right, soothe some hurt feelings, or spin it in your favor.
If you want to learn everything there is to know about protecting and managing your reputation in the online world, Online Reputation Management: Protecting Your Brand should be your first choice for getting the real answers you need for dealing with the tough world.
Let us show you exactly how to:
Start Today and Take Control of Your Reputation
This is an opportunity to get out ahead of bad press, bad reviews, and potentially bad people. Make the smart choice for your brand and your future success by learning how to manage and protect your online reputation!
CLICK HERE TO GET STARTED TODAY!