Media Pitch Tips (How to Pitch a Story to the News) – Ep #4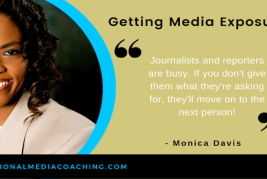 An effective media pitch requires specific key elements to get the attention of a journalist or reporter.
Journalists receive hundreds of email pitches daily, so you've to stand out if you want them to recognize you as great source for their show or segment. They want to know what makes you different than the next person that's pitching them?
Want to know how to effectively pitch the media so that your story idea gets noticed? Contact us.
Check out episode #5: Website Branding Tip to Increase Media Interview Success