Proven Media Strategies To Help You Win Big!
Getting interviewed by mainstream journalists, podcasters, or even local news media is a chance for you to spread your message, talk about your brand, or connect with potential customers locally and nationally.
And depending on your aptitude for interviewing, it can lead to a major increase in brand recognition, or backfire dramatically and lose you a ton of potential business, and damage your brand and reputation.
That's why you need to be prepared, be confident, and be ready for whatever the interviewer throws your way—especially if you have a tendency to get nervous before they start asking questions.
Prepare for Today, Be Ready for Tomorrow
This exclusive service is an opportunity to learn and grow as a public speaker, presenter, and interviewee through in-depth media training and real-time critiquing.
More importantly, it will help you be prepared for what's ahead, so you or your business can continue to create strong rapport for those listening, watching, or reading about what you have to offer.
Here are just a few things we'll focus on during our one-on-one  evaluations:
Each Interview is a Stepping Stone
A single interview can change the entire trajectory of your personal or professional brand image. For example, if you don't have a succinct answer quickly, or give the impression you aren't 100% confident in your response, people are going to notice.
However, if you're articulate, careful with your words, and keep responses poignant and brief, that interview could lead to larger, more lucrative opportunities down the road.
As a show host and journalist who has interviewed hundreds of guests, including A-List celebrities, political figures, pro sports players, top influencers and entrepreneurs, I understand the importance of preparing for and delivering  effective interviews. I want to help you cultivate your public brand by boosting your interview potential in three distinct ways:
More importantly, I'll help you build more natural public speaking confidence, so you can relay what you want to say with improved clarity and consistency.
Get Live, Real-Time Media Training Today!
I don't want you to struggle through your interviews or media appearances, or call off a potential opportunity simply because you're nervous or lack confidence to deliver a well-prepared interview. Contact me today to discover how I can put you in the driver's seat to long-term success.
Click the link below to schedule a 15 minute complimentary call with me.
Yes, I want to schedule a call with Monica
"The feedback Monica provided me after my recent interview was extremely invaluable. She has helped me perfect my interviewing technique. Monica mentioned things that I hadn't thought about and were not aware of. Her insights have helped me take my speaking abilities to a whole new level. Monica is experienced at advising anyone on how to market themselves whether it is verbally, in writing or over the web and I would recommend anyone who wants to enhance their brand to look to her for brand management."
Scharrell Talley Jackson
Partner & Chief Operations and Financial Officer of Squar Milner
Founder, Leadership in Heels
Professional Media Coach, Trainer and Interviewer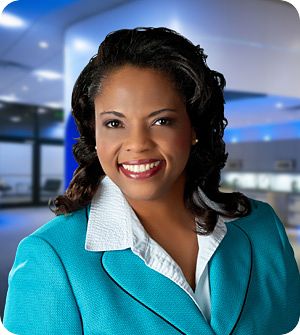 Considered a master interviewer, Monica Davis is an award-winning TV show host and producer, and magazine publisher who has interviewed A+ celebrities, political figures, pro athletes, Fortune 500 CEOs, major non-profit leaders, and extraordinary entrepreneurs.