How to Benefit from Publicity – Ep #8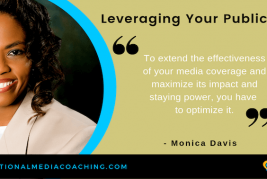 Getting publicity is great but until you effectively leverage it, you will not experience its full benefits. Learn a couple of key things you should think about when planning how to leverage your publicity into long-term success.
Contact us to learn more about how you can easily start getting publicity for your business without spending thousands of dollars and save time with a step-by-step roadmap to success.