How I Helped One of My Clients Increase Her Visibility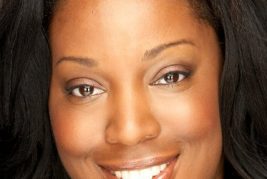 You know, there's nothing I love more than helping others succeed.
And in the challenging media industry, I'm glad that I can help business owners like you understand the power of media coverage and apply unique strategies to achieve extraordinary results.
Here's an example:
When one of my clients, Natascha first came to me for help, she had no understanding about publicity or how to use it to increase her credibility, how to be seen as an expert and build authority within her field.
What She Does
As a speaker and career coach, she wanted to learn how to develop a media strategy for getting publicity. Her business sometimes requires her to travel across the country. One of her goals was to connect with the local media while traveling.
She also wanted to learn how to use her experiences to educate and inform her market using various media outlets.
How I Helped Natascha:
After getting a good picture of what her business was about and how she serves her clients, I was then able to help Natascha identify ways she could present her story to the media, how to develop content that makes the media want to call her for advice and how to position her brand and herself as a top expert in her field.
Here's what Natascha had to say about us working together:
"Exceptional is the quality of media training and coaching you get when you hire Monica Davis. I had the privilege of consulting with Monica regarding what I can do as a speaker, career coach, and consultant to grow my media presence.
She provided a networking strategy and identified key social media deliverables. Coach Davis helped me to understand what is newsworthy and how I can position myself to get noticed, and so much more. Without any hesitation, I recommend Monica Davis, and I hope to see you across the interview table."
Natascha Saunders, Career Coach 
If you're interested in creating a media strategy to get your business in the spotlight and grow your business significantly, then fill-out my three-minute form, and I'll schedule a FREE 15-minute call with you! to help you gain the clarity needed to move forward with confidence.
Until next time, make it a great day.
[sc name="Monica No-PR-Firm Bio"]